Group Rides
Group Rides - Is your company or organization looking for something fun to do for 10 or more people?  Ride one of the most spectacular beachside bicycle paths in the world – a top Los Angeles area attraction all are sure to remember.  Generally, group reservations for most days September through April and most weekdays May through August can be accommodated.  Availability improves for rides within 9AM-11AM or 3PM-7PM.  Scheduling several days or more in advance is recommended.  Discounted group rates: 10% off.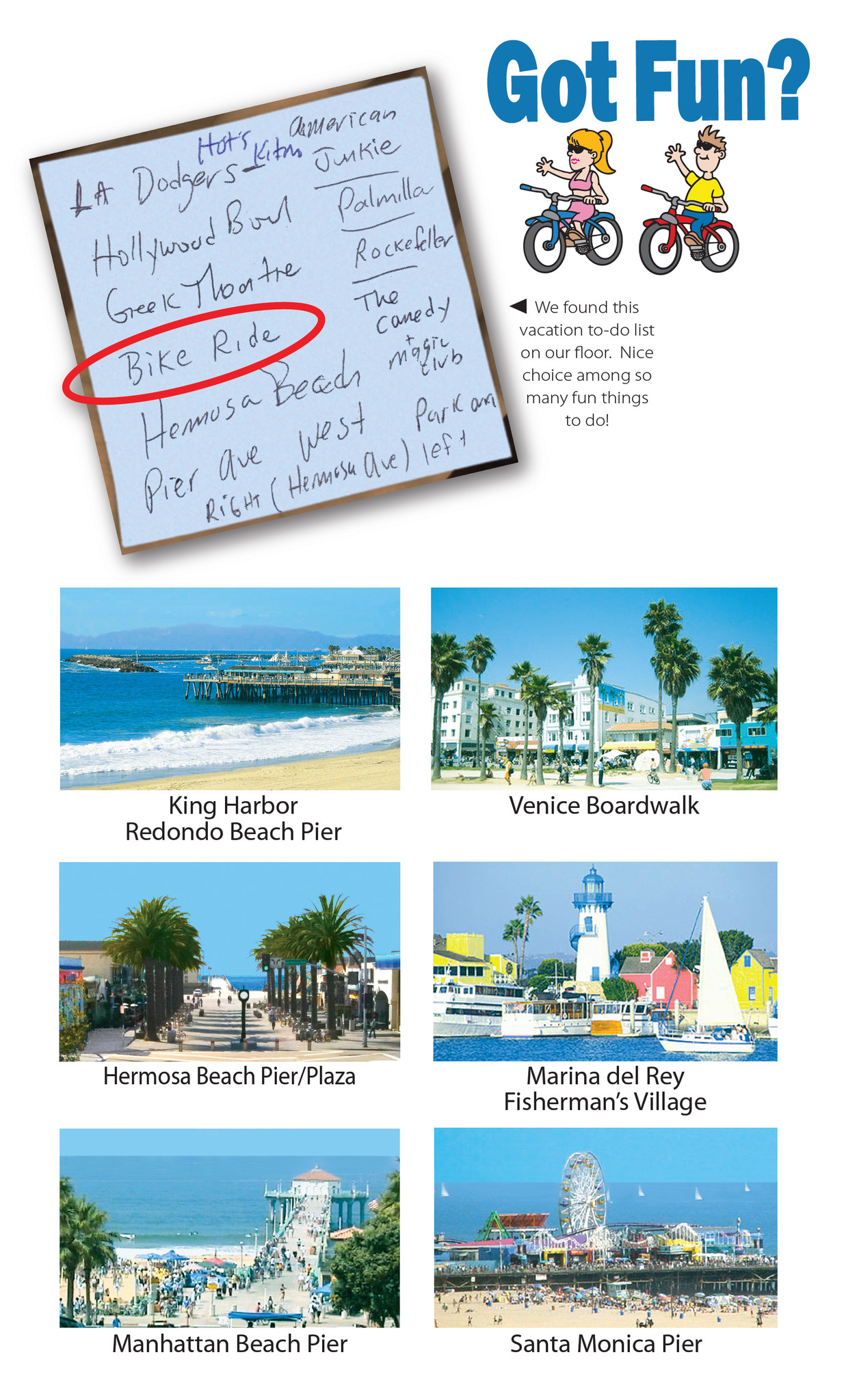 Download our Group Rides Brochure or our Strand Map.
Hermosa Cyclery rents bikes just steps from one of the most spectacular bicycle paths in the world. Enjoy a beautiful ride along the beaches of Redondo Beach, Hermosa Beach, Manhattan Beach, Marina del Rey, Venice and Santa Monica. This adventure is certain to be one of the high points of any vacation or day away from home. With 20 miles of bike path and many popular destinations along the way, enjoy an hour or a whole day of fun, dining and shopping.

Hours: 9AM to 7PM / Open 7 Days a Week
Phone: (310) 374-7816 / Address: 20 13th Street, Hermosa Beach, CA 90254