Rentals

RIDE THE STRAND: Hermosa Cyclery rents bikes, skates and beach gear just steps from one of the most spectacular bicycle paths in the world. Enjoy a beautiful ride along the beaches of Redondo Beach, Hermosa Beach, Manhattan Beach, Marina del Rey, Venice and Santa Monica.  Check out our high-quality Schu-eet brand rental bikes.  
RESERVATIONS:  None needed.  We guaranty your party of 1-9 riders will have bikes to rent or all get an hour FREE.  On those rare occasions, you'll be riding in about 10-15 minutes.  We encourage reservations for groups of 10 or more for off-peak days/hours: Group Rides.  
SECURITY DEPOSIT:  A driver's license or passport is held for security, or provide either for a photo and leave a credit card draft.
ELECTRIC BIKES (e-bikes): PROHIBITED on The Strand through Redondo, Hermosa and Manhattan.  We rent only Strand-legal conventional bikes, which are best for our flat beachside path.
RENTAL RATES: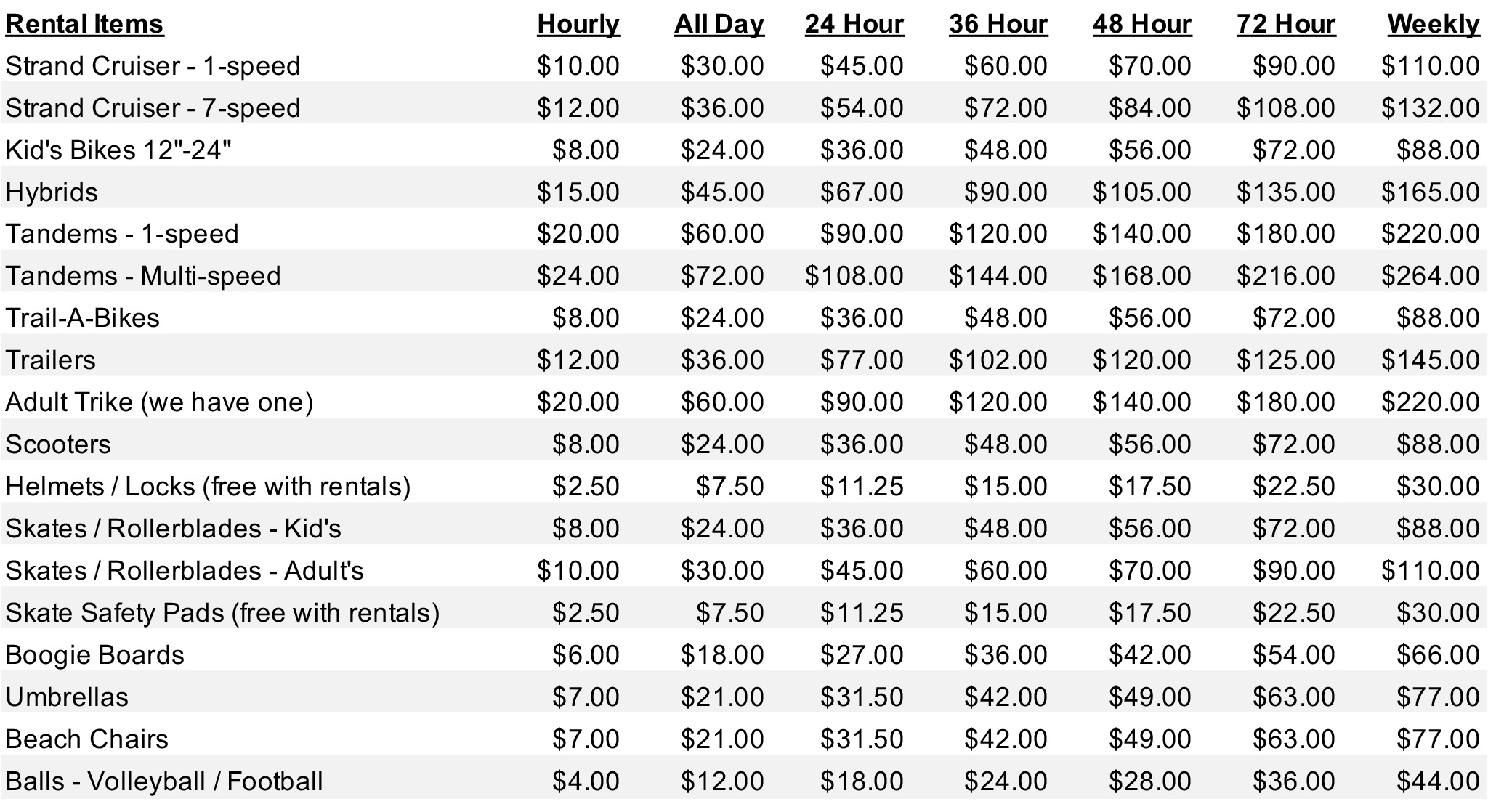 EXPERIENCE HERMOSA VIDEO (1 minute): 
STRAND MAP (download): 


Hours: 9AM to 7PM / Open 7 Days a Week
Phone: (310) 374-7816 / Address: 20 13th Street, Hermosa Beach, CA 90254