St. Patrick's Day Parade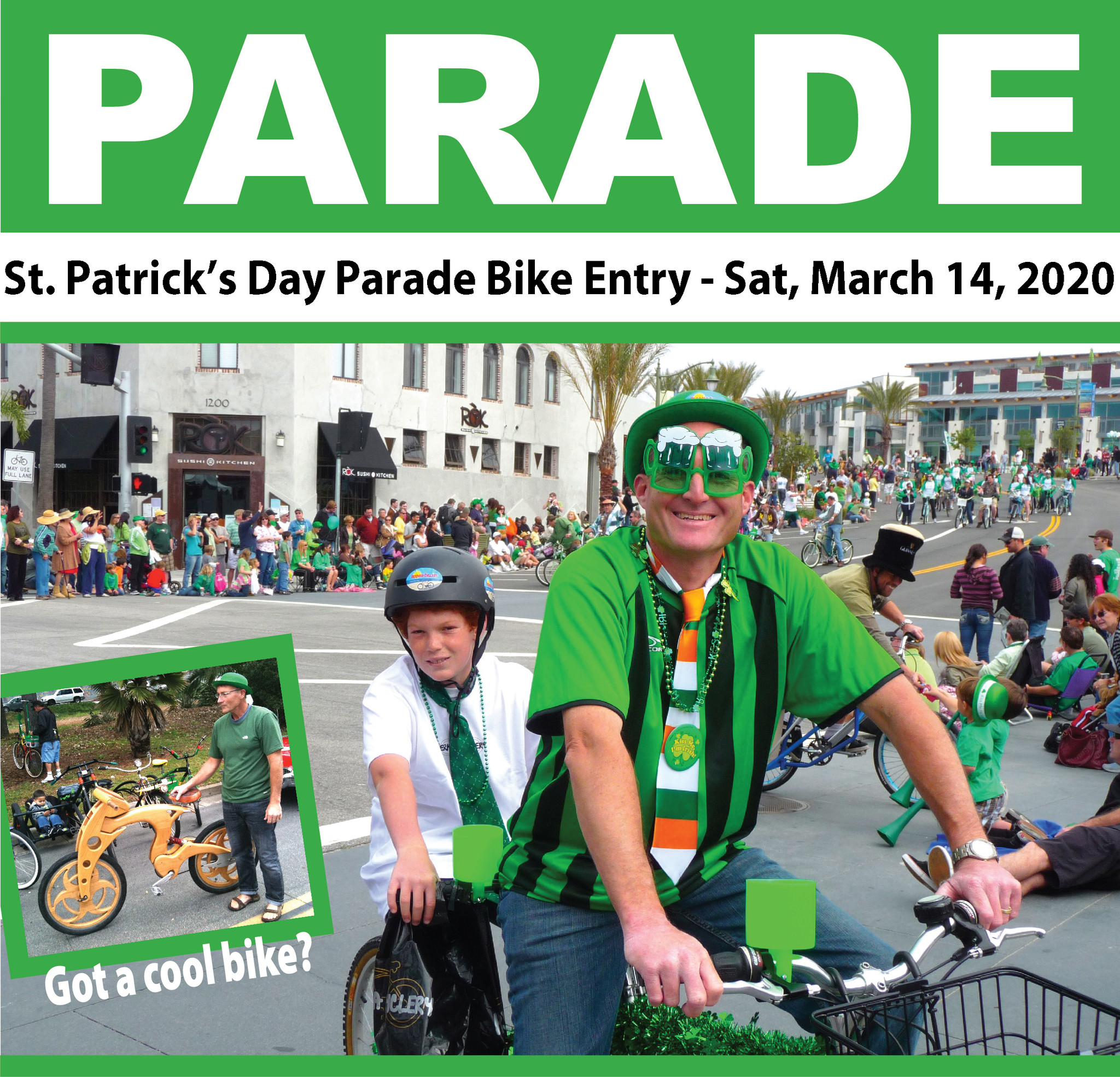 You are invited!  Ride your decorated, cool, awesome or unique bike with us in the parade.
Details and RSVP
Staging lineup starts at Pier Ave. and Valley Dr.
Our lineup position is TBD, just look for bikes.
Decorations will be on hand.
People powered bikes only.
9:30 a.m. Arrive (staging area is fun).
9:45 a.m. Best Bike Contest begins.
11:00 a.m. Parade begins.
After - Meetup for lunch and watch the rest of the parade on the parade route: TBD
RSVP to Ride - Include rider names.

 

Photos of cool bikes appreciated.
Hermosa Cyclery Best Bike Contest
Prior to the parade, judges will choose the winners for each category below, 9:45 a.m. to 10:30 a.m. Winners receive medals and a $50 Hermosa Cyclery gift card.
Best vintage/classic bike (1970's and earlier)
Best kids' bike #1 (kid on 24" or smaller bike)
Best kids' bike #2 (kid on 24" or smaller bike)
Best Lowrider (Lowrider bikes)
Best Decorated Bike #1 (St Patrick's decorations)
Best Decorated Bike #2 (St Patrick's decorations)
Judge's Choice #1 (Any bike)
Judge's Choice #2 (Any bike)
Judge's Choice #3 (Any bike)
Judge's Choice #4 (Any bike)
Parade Route and Staging Map