Motion Bike Shop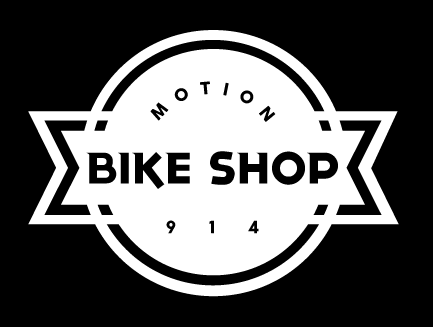 From Motion Bike Shop, December 2017: 
Hi Everyone,
Thank you once again for all the support. We had a great turn out for the Motion Bike Shop liquidation sale. It was nice to talk to everyone and hear all the kind words and praise. 
During our last month of business, I had a lot of customers wondering where to go for future bike needs. The good news is, there is a great shop not too far from our old shop. Hermosa Cyclery, down on 13th St. and the Strand in Hermosa, has been a fixture in town since 1974. They have an excellent cruiser and accessory selection as well as offering service and rentals. Go check them out for your future bike needs. 
Thanks again and hope to see you around town.
Michael Turack – Motion Bike Shop
(See Motion's Free Tune-Ups Program below.)
Hermosa Cyclery
With a nod of approval from our friends from Motion Bike Shop, we hope you will call on us for your bike, accessory and service needs.  Our store is owned and operated by four partners that worked at Hermosa Cyclery as teens in the 70s and 80s (below from left: Ken, Mark, Larry and Steve).  We're near The Strand behind Good Stuff in Hermosa Beach.  Contact Us

Motion Bike Ship Free Tune-Ups Program
Motion Bike Shop sold a Tune-Up / Tubes / Warranty program for $25 with new bike purchases. As a goodwill gesture, purchasers looking for a new go-to bike shop will be pleased to learn Hermosa Cyclery is supporting the Free Tune-Up portion (not the lifetime warranty, not the free tubes).  No receipt necessary.  Just present the bike purchaser's name to match with our list.  Here are the program details they presented on their Web site:
This plan entitles the bicycle owner to replacement tubes, unlimited tune-ups and an extended warranty on the bicycle purchased from Motion with the Tube and Tune plan assigned to the bicycle's serial number. The bicycle must be present in a Motion shop to redeem. The warranty covers the frame and some other components from manufacturing defects and premature failure. The warranty only covers defects that prevent the bike from functioning properly.  The plan does not cover cosmetic damage such as rust, scratches, and gouges. Normal wear and tear is not covered. Regular wear and tear of the grips and saddle is not covered by the warranty. The plan does not cover regular wear and tear of the cabling, multi-speed, and drive-train components. Please contact Motion Bicycle Establishment within 90 days of purchase for replacements. The plan does not warranty brake pads, chain, and certain drive-train components. The rims, spokes, hubs, and tires are subject to a limited 6 month warranty. This warranty is intended to protect the buyer on the functioning aspects of the bicycle under regular wear and tear conditions. The warranty does not cover collision damage, impact damage, or excessive weight and pressure damage.